Moon 340i X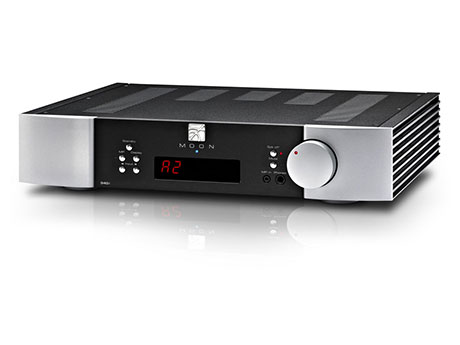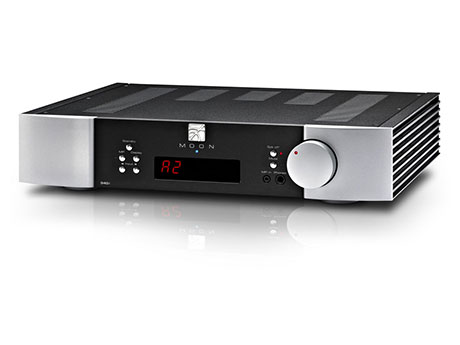 Moon 340i X
Available to order.
Please contact us on 01342 328065 to check for delivery times before ordering.
The 340i X is £3800 and with D3 and P (DAC and Phono Stage) options installed at factory (340i D3PX) is £4500 (this price reflects a discount when ordered this way, compared to adding the options separately).
Endless possibilities… The 340i X allows you to integrate your music system in distinctively new ways. It redefines the possibilities of what an integrated amplifier can be.
Loaded with numerous convenient features and unbeatable sonic performance, the 340i X provides for unprecedented flexibility. In addition, the 340i X flexibility is enhanced by a host of options which can be included at the time of purchase or added later on.
Winner of 12 awards, the 340i X can easily be the centre piece of your music and entertainment system.
A massive oversized power supply using a custom toroidal transformer design.
6 line-level inputs including a front-mounted 1/8″ mini-jack for personal media players.

Headphone output on 1/4″ TRS jack located on the front panel.

One audio input which functions as a "pass-through", bypassing the gain stage to accommodate a component such as a home-theater processor, whose own volume control is used instead.

Proprietary MOON Bipolar output transistors with unprecedented gain linearity resulting in improved bass response and even more accurate sonic reproduction.

"Class A" output to 5 watts for greater efficiency.

12 Volt trigger output for remote operations.

RS-232 port for (i) full unsolicited bidirectional feedback and (ii) firmware updates.

IR input for external control.

SimLink™ controller port for 2-way communications with other compatible MOON components.

Rigid chassis construction to minimize the effects of external vibrations.

Optimized selection of very high quality electronic components.

Low operating temperature for an ultra-long life expectancy.

Includes CRM-3 remote control.