Sonos Sub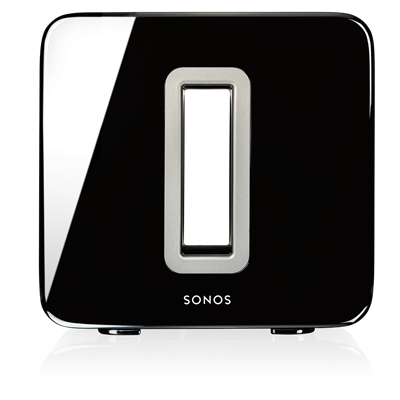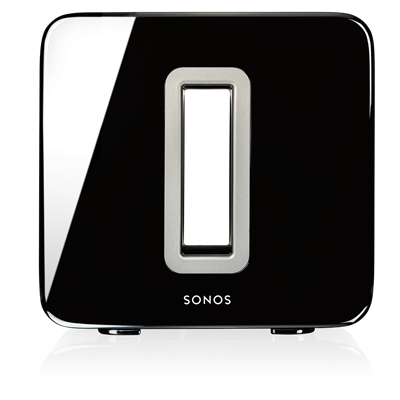 Sonos Sub
Two Class-D digital amplifiers perfectly tuned to match the two dedicated speaker drivers and the acoustic architecture.

Two force-cancelling speaker drivers positioned face-to-face for deeper, richer sound and zero cabinet buzz or rattle.

Dual acoustic ports carefully tuned to enhance Sub performance.

Frequency response: Plays down to 25 Hz.

Automatic equalisation. Audio settings adjust to perfectly balance Sub and the paired Sonos speaker or component to optimise sound quality.

Adjustable volume controls let you customise your sound.
When you pair a Sub with any Sonos speaker, you'll hear parts of your music that you wouldn't hear otherwise. That's because Sub does all the heavy lifting required to deliver the lowest frequencies, leaving the other speakers to focus on perfecting the mid and high-range frequencies. You won't just hear the difference. You'll feel it.